Alberta Waterfowl Hunts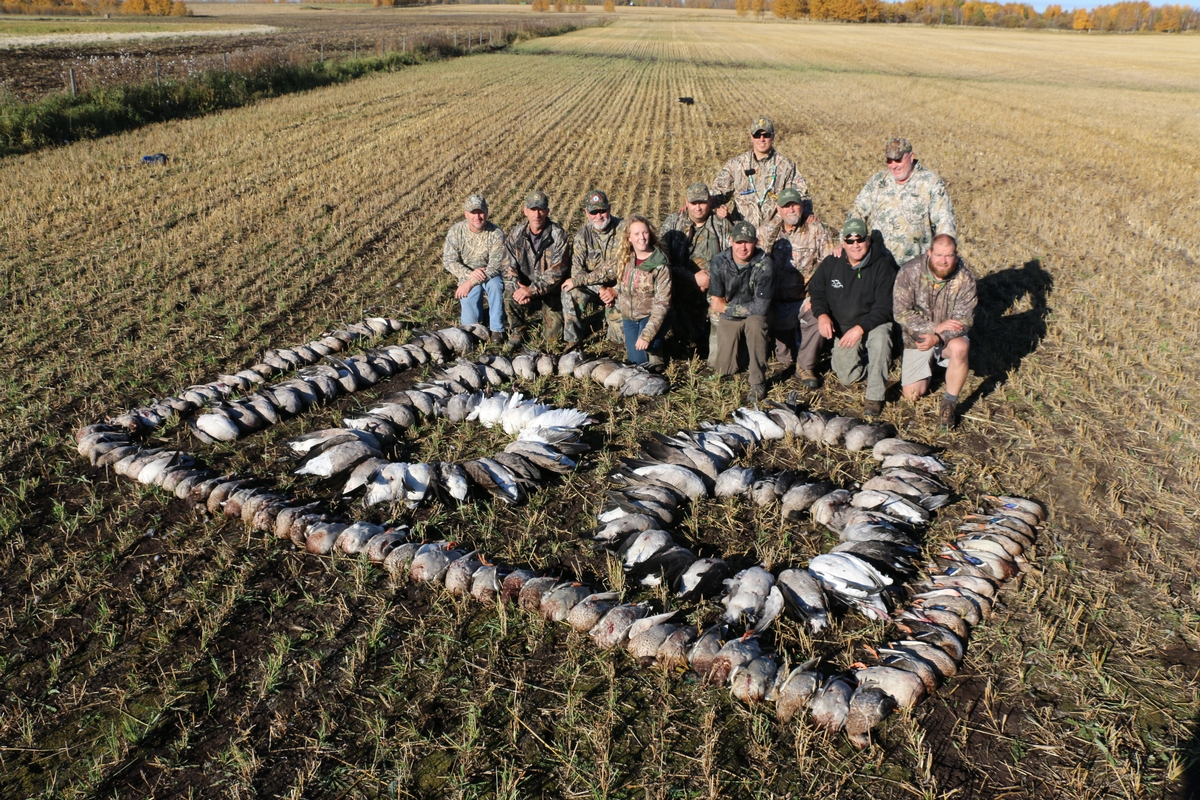 Waterfowl hunting with Take-Em Outfitters you will get some of the best goose hunting and duck hunting Alberta has to offer.
With generous limits, an abundance of birds and lack of hunting pressure, Alberta truly is a waterfowler's paradise.
We hunt geese and ducks along the major migration route where they make their annual stop to feed in the rich grain fields our hunting area has to offer. As the migration gears up you will find Canada geese, snow geese, speckle-bellied geese, mallards, pintail ducks and many other varieties of birds.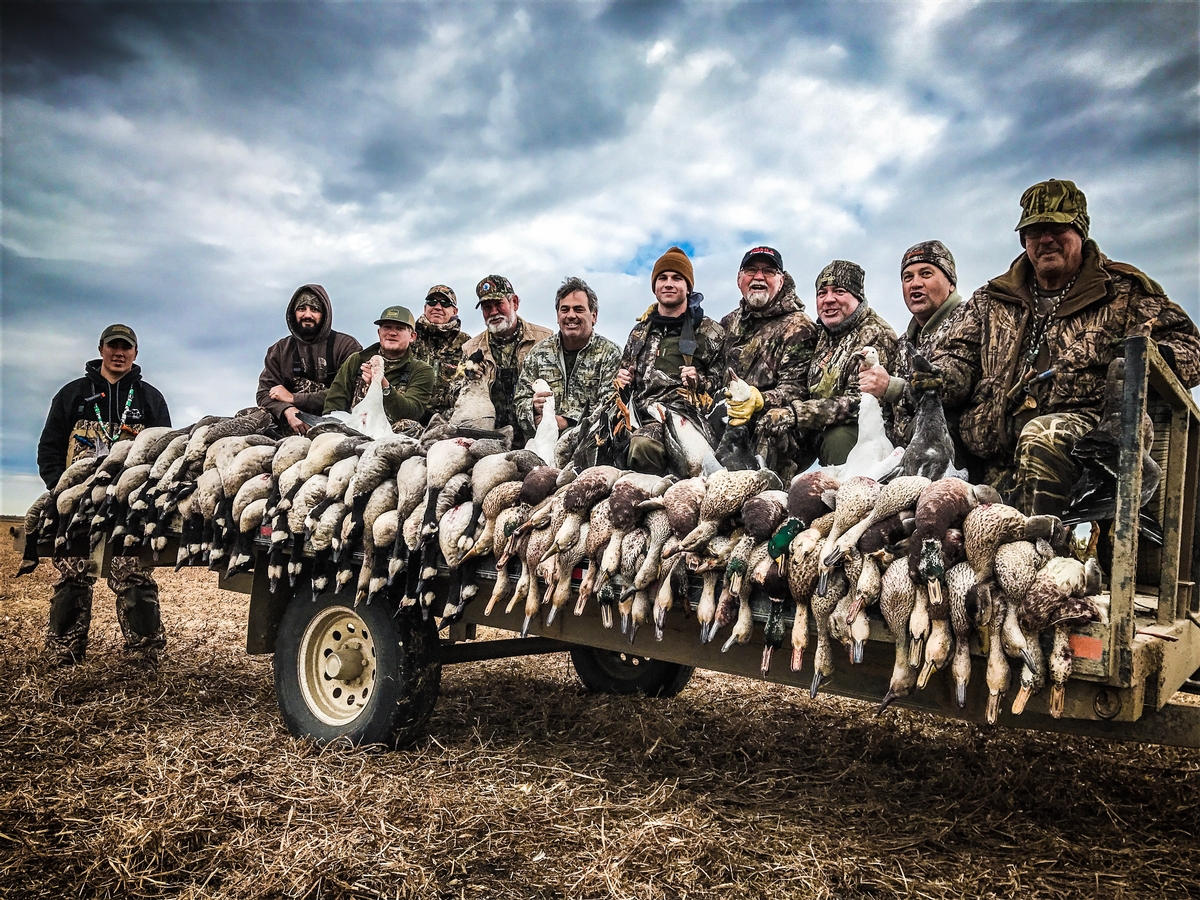 Waterfowl Hunting at its Finest
Our Alberta waterfowl hunts take place from early September when the migration begins and continues through to the end of October. The earlier in the season the earlier we rise.
Our day starts with a quick breakfast, than it's off the field to set with some top quality coffin blinds, willow blinds and decoys for your successful hunt. Morning hunts are typically focused on greater Canada geese, leaving the duck hunting for the evening. With excellent accommodations, outstanding meals, state-of-the-art equipment and knowledgeable, professional guides, we pride ourselves in providing our waterfowl hunters ample shooting opportunities and a hunting adventure you will always remember.
View Our Waterfowl Hunt Gallery
Hunting with Take-Em Outfitters you will always get some of the best hunting Alberta has to offer
Call us today at 780.207.0688 to book your hunt!