Alberta Whitetail Deer Hunts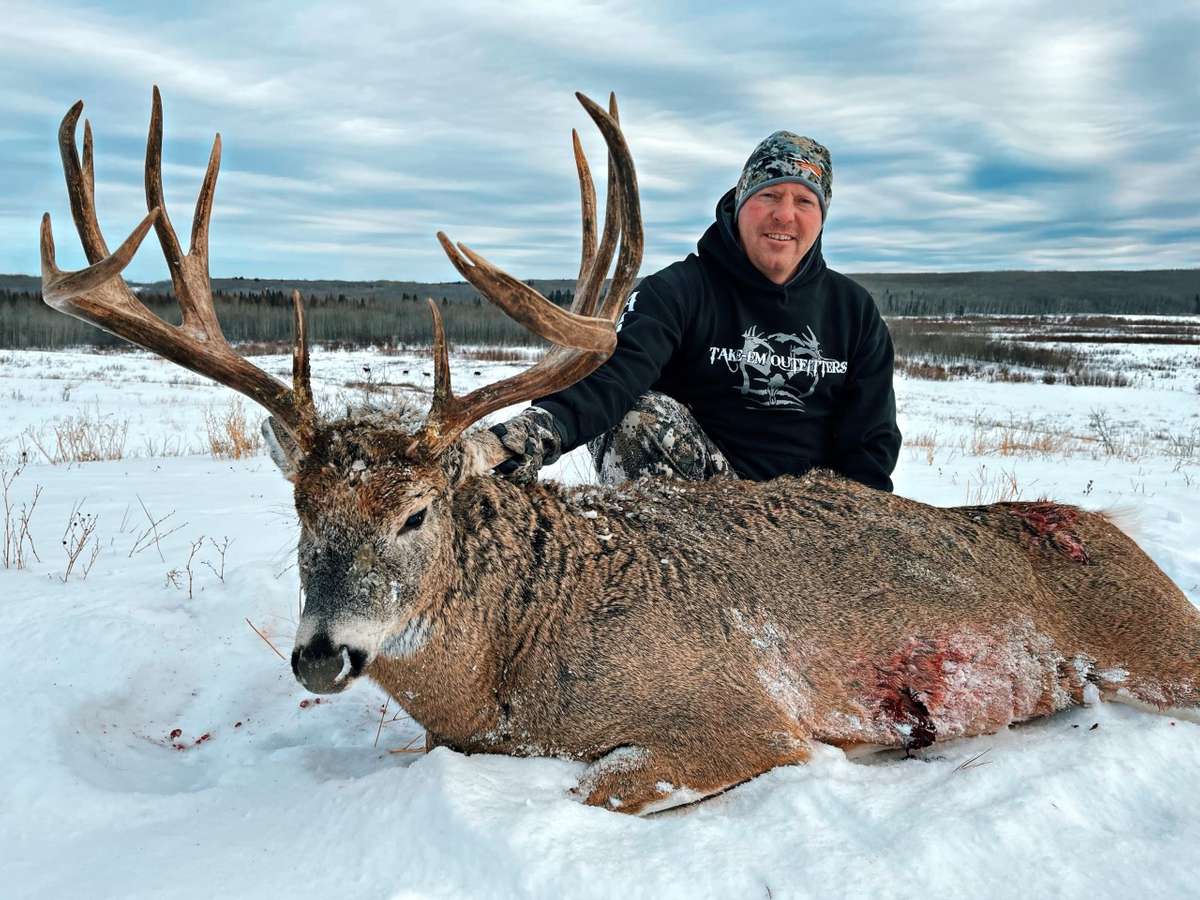 Hunt 140-180+ Trophy whitetail deer with Take-Em Outfitters in Alberta!
With one of the highest percentages of trophy-class bucks, Alberta has become world renown for its Whitetail Deer hunting.
At Take-Em Outfitters we SCOUT year round for our clients
We offer 6 Day Alberta Whitetail Hunts (both archery and rifle) on private land and crown. We work hard to provide fresh stands, and with some of the best guides in the this field, they never stop working to make your hunt a success. You will be hunting in one of our many heated tower stands along active cut blocks, scrape lines and alfalfa fields near the famous Beaver river. Most shots range from 50-250 yards, and the 30 caliber weapon being preferred for these strong willed deer. Alberta has a no "BAITING LAW". This is key, for our Whitetail buck get to reach maturity 6-8 years of age when they grow into true monsters.
Our deer hunts stay booked up usually a full year in advance, so book early in advance to insure your hunting spot!
View Our Whitetail Hunt Gallery
Hunting with Take-Em Outfitters you will always get a "one on one" feeling and by far the best hunting Alberta has to offer
Call us today at 780.207.0688 to book a hunt!