Alberta Black Bear Hunts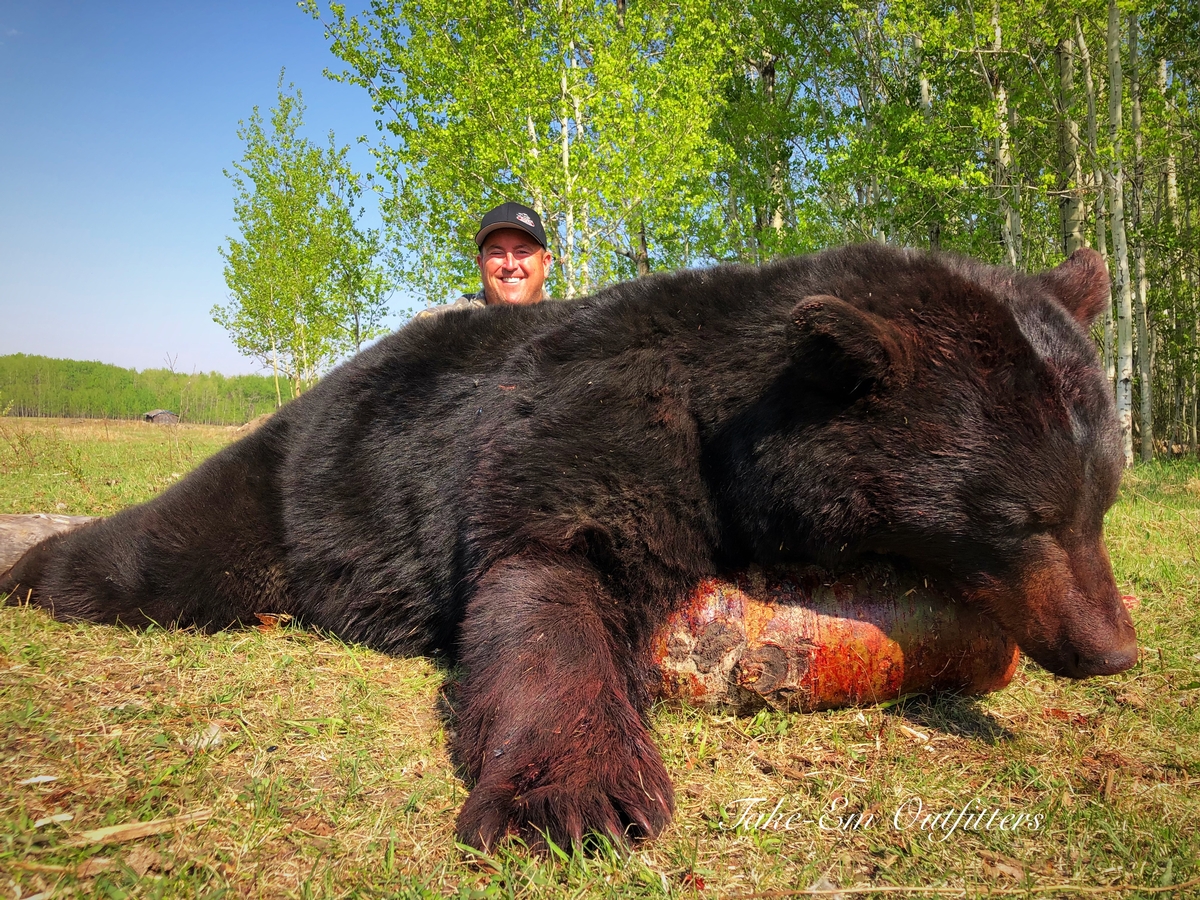 Black Bear hunting with Take-Em Outfitters is hands down the best in Alberta
Sitting over one of our 25 plus active baits you can see any where from 1-10 plus bears on stand each hunt, making your opportunity endless. With our extensive hunting area and minimal hunting pressure you will have 100% shot opportunity with 50% of these monster bears being color phase. Most Bears taken with us @Take-Em outfitters are 6ft plus with skulls that range between 19-22" B&C.
We take your bear hunt very seriously, and do the majority of the work before the season even begins. Our hunts take place between May to mid- June, giving us full opportunity to hunt the Spring 'RUT'. There is a two bear limit in our zone which doubles your success. We take up to 6 hunters per week, so your group will have the lodge to your selves. All bear hunts are 6 day hunts (Sunday to Sunday). Each hunt is a two-on-one guided hunt. We accommodate both rifle and bow hunters, with outstanding success.
Hunting with Take-Em Outfitters you will always get some of the best hunting Alberta has to offer
Call us today @ 780.207.0688 to book your hunt!