Alberta Wolf & Coyote Hunts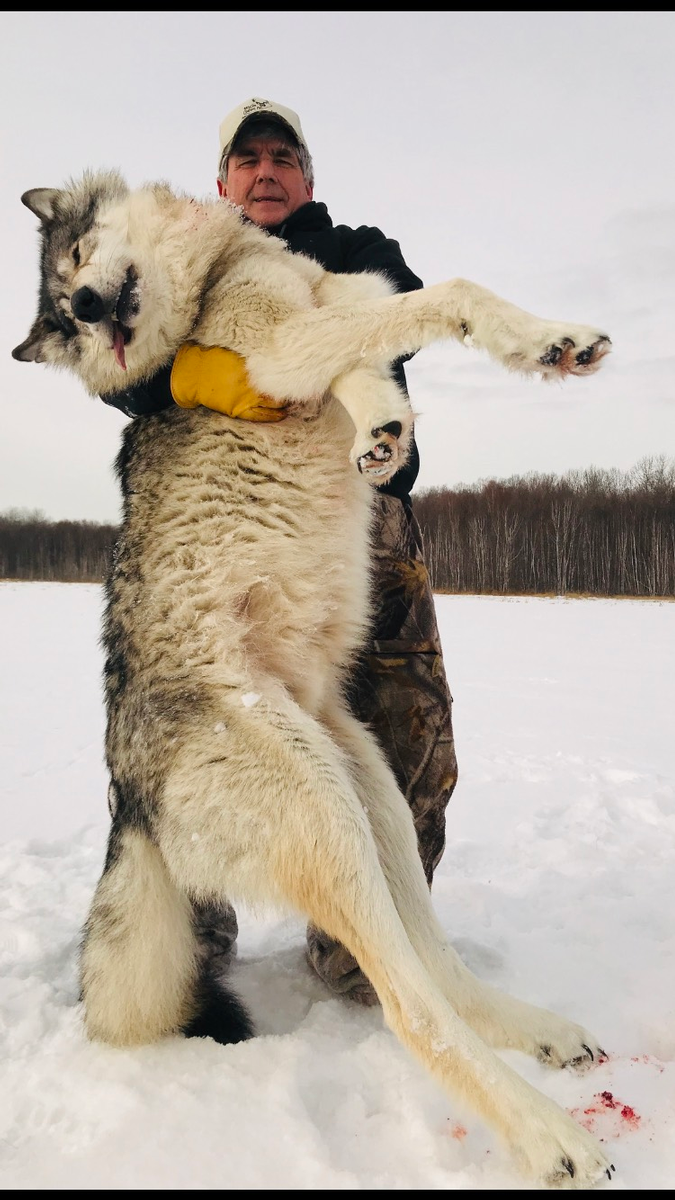 Alberta coyote & wolf hunting with Take-Em Outfitters in Alberta is a real adrenaline rush!
There is nothing more chilling than hearing a howl echo through the timber as you wait for your opportunity.
Predators are very abundant throughout Alberta, from yipping coyotes to the deep howls of the TIMBER WOLF.
Our Alberta Coyote hunts are generally fast-paced and action packed with 100% shot opportunity. We do our wolf and coyote hunting over baits in heated stands as well as calling.
Timber wolves are a prized trophy and are by nature, extremely elusive. There's no way around it if you want a WOLF you must put your time in. But with our knowledge of how these big meat eaters work "TKO" puts you in front row seating, on very active WOLF sites. we take a very limited amount of hunters witch keeps YOUR success rate high..
Alberta wolf hunting is one of North America's most challenging and rewarding hunting experiences. The mature wolves from this area have skulls in the 16-17" PLUS range and can weigh well over 100lb. These ultimate predators makes a great trophy. There is an extremely high population of wolf and coyotes with no limits on the number you can harvest.
View Our Wolf & Coyote Hunt Gallery
Hunting with Take-Em Outfitters you will always get some of the best hunting Alberta has to offer
Call us today at 780.207.0688 to book your hunt!